The spring show is the largest single-breed specialty in the world and spans almost a week. With entries sometimes approaching 2,000, this event is known to dog fanciers worldwide.
It is a celebration of everything Labrador Retriever – including an amazing B Match competition, Judges Education, Junior Showmanship, Health Clinic, Top Twenty celebration, Stud Dog Auction, Obedience, Rally, CGC, Trick Dog and International Night.
Held in April in Frederick, MD, the show was awarded "Best Specialty Show" in 2019 by Dog News.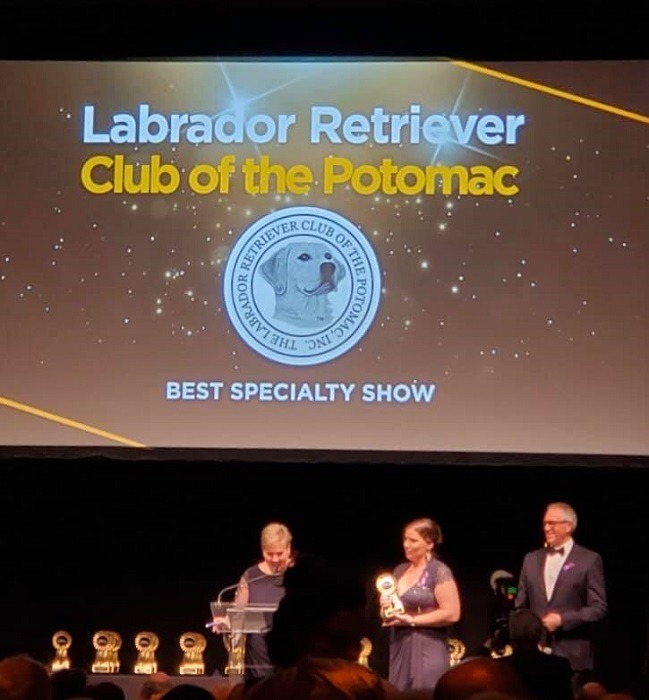 Judges for the 2023 Spring Specialty
April 10-14, Frederick MD
Janet Farmilette, Mijan Labradors
– judging Best Of Breed
Sussie Wiles, Richbourne Labradors
 – judging Dogs
Dan Ericsson, Raglan
– judging Bitches
Bob Skow, Glacieridge Labradors
– judging Bitches Sweeps, Best in Sweeps, Veteran Bitches in Sweeps and Best Opposite in Veteran Sweeps
Nicole McCarthy, Piccadilly Labradors
– judging Dogs Sweeps, Best in Opposite Sweeps, Veteran Dogs in Sweeps and Best Veteran in Sweeps
Desmond Murphy
– judging Junior Showmanship, Stud Dogs, Brood Bitch, Hunting, Brace and Team
David Maurer and Celeste Meade Maurer
– judging Obedience and Rally